Well crap. I don't know why I am surprised. Nomad Papa and I BOTH forget our anniversary each year. I constantly screw up everyone else's birthdate. Yet somehow I thought I would remember a date that is all about ME!
While I was off shaking my butt in Zumba class on Tuesday, The Nomad Mom Diary turned one. ONE!
Since most of you haven't been here since Day 1, I thought it would be nice to do a quick recap of the highlights and to share some of my favorite posts from the last year.
A year in the life of the Nomad Mom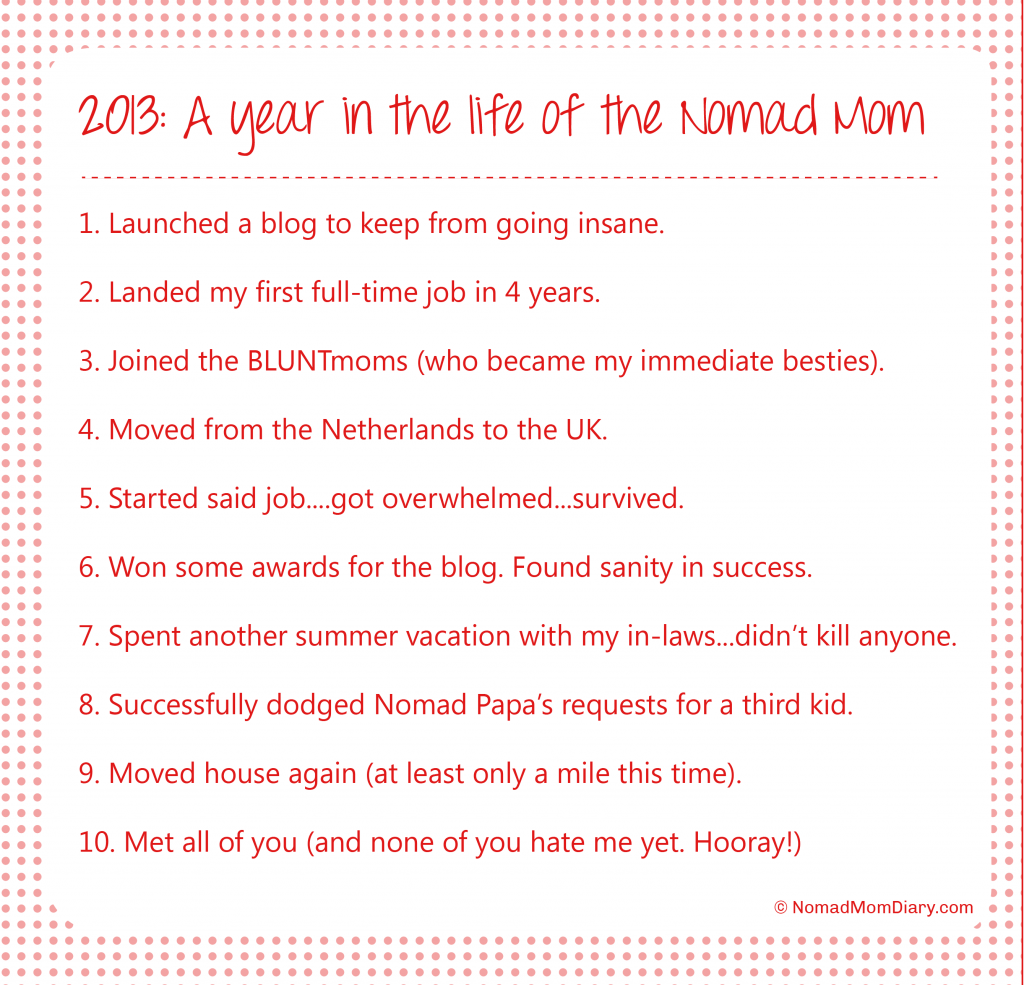 My five favorite posts from 2013
My favorite part of the past year: getting to know all of you. No really, I'm not blowing smoke up your asses just so you'll come back next week. I do the happy dance with every new Facebook like and Twitter follower and login every day to check my page views. My poor coworkers have to hear about every single comment. They don't have kids. They are not your fans.
But I am.
2013 has been amazing. You have been amazing. I can't wait to see what levels of awesomeness we can reach in 2014.