Lynn Morrison is the Nomad Mom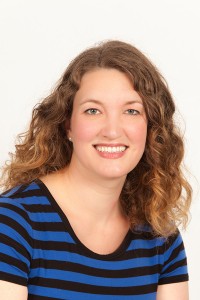 Lynn Morrison is a smart-ass American raising two prim princesses with her obnoxiously skinny Italian husband in Oxford, England. Born and raised in the Deep American South, Lynn avoided becoming mired in the Mississippi mud by escaping to go to college in California. Had she known that the move would eventually lead to marriage to a nerdy Italian, she might have chosen a mud mask instead. As the Nomad Mom, Lynn exposes the truth about what it's like to be married to an uber-brainiac and the mother to multilingual children. The truth is, her days are pretty much like everyone else's, just with more pronunciations of the word "water."
After a long day of struggling to remember to say "chap" instead of "y'all" or "dude," Lynn likes nothing better than to curl up with her Macbook and a glass of wine and write thought-provoking essays on why sweatpants are the new black or why it is impossible to suck it in for eight hours. If you've ever hidden pizza boxes at the bottom of the trash or worn maternity pants when not pregnant, chances are you'll like the Nomad Mom Diary. You can also find Lynn over on BLUNTmoms and on the Huffington Post.
The Nomad Mom Diary
The Nomad Mom Diary has received numerous awards since its start in December 2012, all of which cannot be explained by Lynn. Well, that isn't 100% true. Some of them came because Lynn heavily lobbied family, friends and strangers on the street to go and vote for her in the online popularity contests. Here are some of the highlights:
2013 Circle of Moms Top 25 Funny Bloggers – top 50 finish just two months after starting the blog
2013 Circle of Moms Top 25 European Bloggers – #4 on the list
2013 Bloggies – Top Five finalist in the Best European Blog category
2014 Bloggies – Top Five finalist in the Best European Blog category
Information for Advertisers/Sponsors
Lynn puts in long hours during her night and weekends to create fresh, engaging content for her blog. To help defray the costs associated with it, she offers a limited amount of space for sponsored posts, competitions and special promotions each month. She is happy to work with brands to find a compensation model that is agreeable to all, but she does not run any uncompensated sponsored posts.
As the head of marketing for a UK energy company, Lynn brings unique insights and understanding of brand objectives and SEO to the table and is well-positioned to work with companies to create content that meets all of their objectives.
Contact Me
If you want to get in touch with Lynn, please use the form below. *NO SPAM PLEASE!*