In 1999, I moved halfway around the world to become a nanny for a family I had spoken to once via phone. I can still remember, as my father drove me to the airport, the fear plainly clear in his voice, he passed me a handful of cash and made me promise to use it to book a ticket straight back home should anything go wrong.
Before I had kids, I wasn't afraid of anything. Fast forward to 14 years later and I now wonder how my father ever found the strength to let me go. It took having children of my own for me to understand how he felt.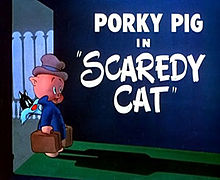 I can admit it: motherhood turned me into a scaredy cat.
Does anyone else feel this way?
Everything scares me, from the morning lie in (Why aren't they awake? Has something happened to them? Did they smother in their covers?) to the grocery run (What if they run off and I can't find them again?) to the weekend bike ride (What if someone hits the bicycle trailer? What if someone hits me?). I am terrified that something is going to happen to me, my children or my husband and upset this delicate balance of happiness/responsibility/terror we call a home.
Perhaps worse than the paralyzing fear itself, is the embarrassment. How can I, an obviously confident and self-assured woman, admit to someone that my throat closes up with worry when my husband is more than 5 minutes late coming home in the evening? How can I explain even to him that I'm scared that something will happen to him, leaving me to raise our children alone? Is it out of sheer survival instinct that we parents don't talk to one another about the things that keep us up in the middle of the night? We don't talk about it to each other, or sometimes even ourselves.
I write this down here now, so that someday my daughters can read this and understand. They'll think back on all of those times when I gripped their hands so hard it hurt, when I yelled at them to walk instead of run, when I took Papa to task for being home late, when I said no instead of yes. They'll remember and realize that I was a scaredy cat because I love them. I held on tight to all of us because I want them to have the most amazing, safe, long life possible and I wanted their Papa and I to be there for every moment of it.
When I force myself to think about it that way, I start to understand why motherhood turned me into a scaredy cat. Maybe it isn't such a bad thing after all.