As the mother of two girls, I see a lot of fashion emergencies. Some are small on the richter scale – not being able to get the heel of the sock on the right part of the foot or trying to shove a giant head through an armhole. Some are of gigantic, house-leveling proportions – favorite shirts and dresses in the dirty clothes or, even worse, wet in the bottom of the washing machine. These are to be expected and quite frankly, as a fellow woman, I have to admit to having had some of these emergencies myself.
But there is a whole other category of situations that my children are convinced are fashion emergencies, but are most definitely not. For example, waking me up at 6am because you have a sudden urge to wear "pants with pockets" is NOT a fashion emergency. It is a coffee emergency and a "I might rip your head off" emergency. Waking me up at 2am because you realised that you really meant to wear the Hello Kitty pajamas instead of the Elmo pajamas is also not a fashion emergency. Should I discover you completely naked in your bed at 2am as a sign of protest against your Elmo pajamas, that is an emergency (of the "your Papa is on his way in here to kill you" kind) but not a fashion one.
For some crazy reason (probably closely linked to my complete inability to play any sports whatsoever), I wanted to have girls. So I have no one to blame but myself when these so-called emergencies rear their heads. My mother is happy to remind me of the number of fashion emergencies my sister and I endured over the years (I can remember beating one another with a coat hanger at one point). This might be a case of the apples not falling far from the trees.
All that said, I am quickly approaching a major fashion emergency. The school uniform. WTH.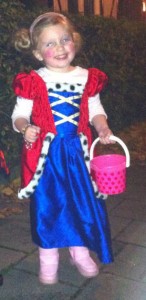 I'm American. I believe in the right to be an individual and make your own choices about who you are and where you want to go in life. Putting my sweet, pretty in pink four year old into a solid gray pinafore everyday goes against every fiber of me being. This is truly a fashion emergency.
Addy starts school in less than a month and I haven't bought a single school uniform. We've talked to her about it, shown her the uniform section of the department stores and even tried to put her in a white polo shirt (THIS IS A BOY'S SHIRT MOMMY! TAKE IT OFF NOW!). Nomad Papa and I are all smiley faces and positive attitude, but I die a little bit inside every time we look at them.
I have heard that there are some very good reasons to put kids in a uniform. I can also see the benefit from my perspective (no more morning arguments, easier laundry and shopping). I get all of that. But I just can't get past the fact that I am going to have to make my child be just exactly like everyone else.
I need some help here people. I need someone to jump in with a great comment or some sound advice on how to spunk up a pinafore without getting called into the head teacher's office (pink lining underneath??). Help a mother out here, please, I'm begging you.