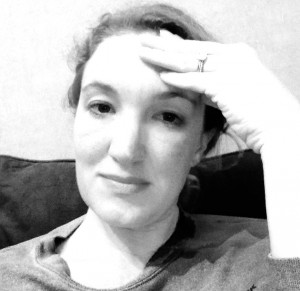 I'm not going to lie to you. I'm struggling a bit this week. We've had a lot going on over here at the Nomad house in the last few months and I finally hit my max.
It turns out that I cannot work full time. Mother full time. Wife full time. Single parent 3/4 time. I cannot do all of this at the same time, and that reality came crashing down on me hard this week.
I broke.
Maybe some of you have been in this position. I took on so much, tried to chase my dreams, be a great mom and cover for a husband who has been off chasing his own dreams far from home. I took on and on, put myself and my needs last on the list and it got to be too much.
I have not had a haircut since April.
I have not had a date night with my husband since July.
I have not had a free day to myself since August.
We haven't sold or rented our house in the Netherlands, we are moving to a more permanent house here in Oxford next week and have a million things to coordinate, I've had an employee out for the last two months. It has rained down regular life, daily burdens upon my head week after week after week and I broke.
I'd like to say that my breakdown came from something really trying. I'd like to say that I only fell when faced with a challenge that was just too big to tackle on my own.
But that isn't the case and I feel like I need to be honest with you and myself, in part because some of you may be feeling this way too.
Regular life is hard sometimes. Weeks and weeks of a traveling spouse combined with the terrible two's and extra stress at work can be enough to bring down even the most super of the moms. We shouldn't be ashamed to admit that sometimes everyday burdens can be too, too much.
I broke this week and it was terrible, awful horrible. Watching my husband struggle with not knowing whether to comfort the crying kids in one room or the crying wife in another. Seeing the look of concern on my small children's faces when confronted with my swollen eyes and tear-stained cheeks. Knowing that I had failed everyone, but most importantly I had completely failed myself.
We need to change the definition of a supermom. It needs to stop being about a woman's ability to meet the needs of everyone else. It needs to revolve around the concept of "HER" and her ability to BALANCE her needs with those of everyone else. We need to stop worshipping at the altar of the all giving mother and start recognising the strength required to say ENOUGH IS ENOUGH and this moment in time is going to be about ME AND ONLY ME.
So I sit here before you, bruised from my inner struggle but picking up the pieces and learning along the way. And maybe, just maybe, stronger for having finally admitted that I count too. And so do you.