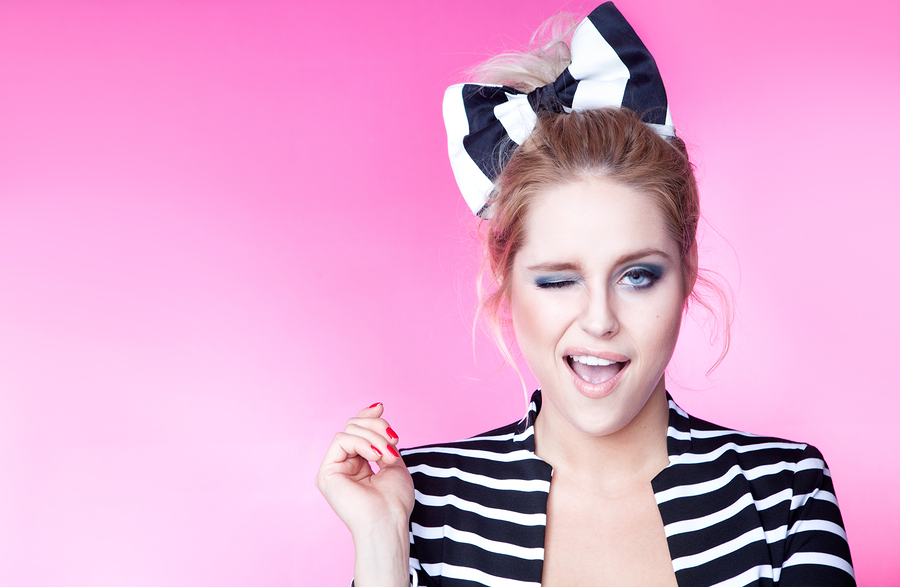 When I tell my kids to 'Do as I say', the whole 'Not as I do' part of it is implied. I'm a grown-up and my extra years of living give me the right to recognize faults in others without being obligated to fix them in myself.
Here are six of my personal favorite examples of lessons I want my kids to learn, even though I still haven't managed to master them:
Pick up after yourselves!
All kidding aside, if I see their shoes strewn across the entryway one more time, I am 100% going to burn the house down. How freaking hard is it to move them the extra 12 inches to the closet? I'm the only one here allowed to leave shoes by the front door. It's not because I'm older, it's because I never know when I'll have to slide them on and attempt to escape from this mad house. Plus, leaving stuff lying around is dangerous! The other day I tripped and fell over the empty laundry basket I'd been meaning to take back down to the laundry room for the last week. My hip and knee hurt so badly that I'm still lying on the couch and watching those crazy Kardashian girls and waiting for them to feel better. By the time I get back up again, those shoes had better be in order.
Eat right!
I know you know about the food pyramid because I did that damn homework assignment with you. No, strawberry ice cream doesn't count as both a fruit and dairy. Yes, you will eat that bowl of peas or else you will not be allowed to have any cookies after dinner, no sirree. Except if you bug the shit out of me and I decide that 5 minutes of peace and quiet are worth sharing my secret stash of Chips A'hoy with you. Anyway, I'm allowed to eat Oreos in the back of my closet because I had a bloody mary with my lunch today and everyone knows that has at least 4 servings of alcohol vegetables in it.
Stop fucking cussing!
You do realize that if you say "ass" and "damn" all the time people are going to think that you are a no-account, uneducated dipshit, right? A truly creative mind is fully capable of coming up with alternate ways of expressing frustration and excitement and anger. Oh sure, sometimes I use them but that's because I'm adult and I don't give a fuck what other people think. Plus, I have an MBA, so no one at work is going to think I'm a dumbass when I tell them their work is a piece of shit. They'll have other things to worry about, ok? Now so do you. Stop cussing.
Be nice to others.
Not everyone we meet in life will have had the same opportunities to learn and grow as we have had. The fact that we are smarter or wealthier or prettier or more popular doesn't give us license to be mean to them. Unless they post up something extremely stupid or extremely bigotted on facebook. Then all bets are off*. (*For me, not you. Keep your nose clean, kid.)
Don't be a know-it-all.
If I tell the bus driver that you are still under 5, you don't need to loudly point out that your sixth birthday was last month. I know it was…trust me….I'm still trying to get over the birthday party stress. You never know what reasons someone has for trying to delude themselves or others, and out of respect for them, you should learn to keep your damn mouth shut some of the time. (Unless I accidentally tucked my dress up into the back of my underwear. You should always tell mommy that.)
Always, always, always respect your mother.
I went through twenty four hours of very painful labour to bring you into this world, and loving me for the rest of your life is the least you could do to say thanks. Even when I do mean things like take away the iPad or make you eat broccoli, you should still smile and tell me you love me before you go to bed at night. If you forget everything else that I teach you, remember this: your lovely, beautiful, giving mother is always right. Always. (Except when it's your grandmother. She voted for Bush….obviously sometimes she's wrong.)(Oh yeah, but we still have to love her anyways.)
What lessons do you want your kids to learn?