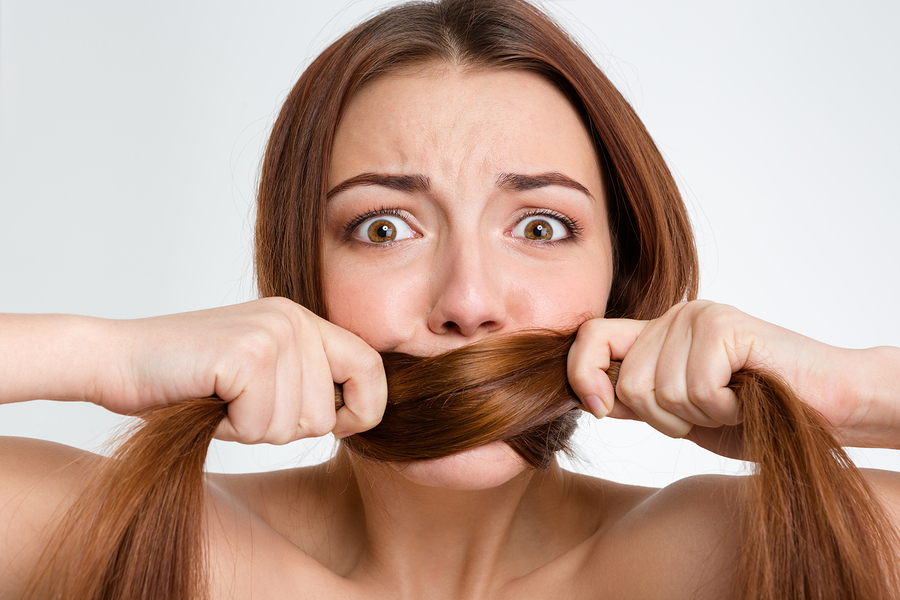 It all started with an invitation to interview. One for him. One for me. Life is like that sometimes….you spend ages waiting for a great job opportunity to come along and then whammo! You both get interviews at the same time.
Except his interview was in the Netherlands.
And my interview was in San Francisco.
We were young and in love but not stupid, so we weren't about to put all of our eggs in one basket. "We'll both interview! Seriously, what are the odds?"
(Helpful tip: When you make dumb statements like that, the odds are 100% that life will not work out as you expected.)
So there we were, 30 years old, fancy degrees in tow, interviewing for our dream roles. In two different countries. And within a few weeks we became a nice married couple with dream jobs in two different countries.
You know what you can't tell your new boss? "Hey, thanks for the promotion. Here's my notice. I'm leaving in a year." You can't tell them because they will fire you or demote you or make you wish you had never applied in the first place. And the worst part is that you can't blame them. After careful negotiation, my husband gave me exactly one year to get all the experience I could out of my new managerial role before we would move halfway around the world for his first job. The only thing I had to do was keep my impending international move a secret from everyone even remotely associated with my job. Which was pretty much everyone I knew.
Naturally we immediately followed up our decision to move abroad with the decision to have a baby. Who wouldn't, right?!?! "I have to quit my job anyway, this way it will coincide with maternity leave and I won't have to explain away any pesky holes in my resume."
Let's tally up the secrets now, m'kay: 1. impending international move. 2. trying for a baby 3. oh shit, we conceived a baby. 4. it's too early, don't tell anyone we're pregnant.
Could you keep all of that straight in your head without telling anyone? Without exploding? The only way to keep these many secrets of this magnitude straight is to stick to the truth as much as possible (while still lying through your teeth).
This is what all of my conversations went like:
"Hey, how is your husband's job search going?"
"Ugh, not well. Nothing really out there at the moment." (Technically true since he snagged up the last opening of the year.)
"Well, there's always next year, right?"
"Next year, definitely." (No, really, definitely happening next year. The start date is set.)
—
"Do you think you two will have kids anytime soon?"
"Not before my husband gets a job. It would just be too crazy to try for a kid before then. What if we had to move?!?!" (Yep, we'll definitely try for a kid as soon as he gets a job, especially if we're moving.)
—
When my boobs started to burst out of my button-downs (literally), I finally got to reveal one of my secrets: "We're having a baby!" And you'd think that having that off my chest would make my life easier.
Nope. Just made it worse.
"Good thing your husband didn't get a job? You'd probably be moving now. Imagine moving while pregnant!" (I know…that's crazy right? We're gonna move right after the baby is born.)
"Yeah, crazy!"
Once everyone got over the shock and my growing midsection became yesterday's news, I slid into a comfortable holding pattern….no one asked about my husband's job prospects anymore…everyone knew I was pregnant. Things were great. Then this happened.
"Hey, did you apply for the daycare downstairs? I bet they have a wait list!"
Did I apply for the daycare conveniently located in the lobby of our building? Of course I didn't! It's gonna be 5000 miles away by the time I need it.
Oh wait, I can't say that. Better think fast. Really fast.
"Downstairs? No…..um….no. I mean no, of course I didn't."
"???"
"My best friend is a Montessori teacher….and she's pregnant.Yeah, she's pregnant. And she wants to stay at home, so she's going to keep both our kids!"
I swear to you all, by the time I got that whopper of a lie out of my mouth I was ready to finish it up with a backflip and a hand flourish. While five months pregnant.
(My best friend was pregnant, and was a Montessori teacher and was planning to stay at home…but in Saudi Arabia where her husband had landed a job. The morning commute was going to be a bitch, but no one really needed to know that.)
"Huh? I guess that makes sense…I mean, less convenient surely.."
"But much more economical for us. And we know her so it really works out for the best."
By the time the third trimester rolled around, the lies were flowing out fast and furious, but amazingly, my secret was still intact. I was 8 months pregnant and no one had a clue that I was not only not coming back to work, but moving to another continent…on purpose.
I lied about getting the baby's bedroom ready, about looking for a new larger apartment so we could have some space, about the possibility of moving out to the suburbs (really, really far out). I lied about my husband applying for more jobs, about how quickly he might find one and whether it would be in the area. I was comfortably living in a crystal palace of half-truths and blatant lies, somehow keeping them all straight despite mommy brain and work exhaustion.
Normal people cannot do this kind of shit. It is a gift I have. Do not attempt to try this at home.
By the end, my husband would stare at me in awe. "I seriously cannot believe that no one at your work knows we're moving."
So he decided to go and eff it all up.
He came to a work baby shower and had to run off when my boss started grilling him about his job prospects. And by grilling, I mean he said, "Hey, how is the job hunt going?" and my husband turned lily white and excused himself to go to the restroom.
"He's just nervous about the baby," I said and I thought to myself that he had better be nervous about me killing him when we got home.
I begged for some much needed rest and arranged to start my maternity leave 2 weeks before my due date. I spent the next 9 days meeting with movers, e-viewing apartments 5000 miles away, selling half of our furniture out from underneath us, getting my car serviced, buying up everything I'd need for the first few months of the baby's life and eventually organizing a birthday dinner for my husband and his friends. I sat down for the first time at 10 days into my maternity leave. I went into labor pretty much immediately thereafter.
And you know what? I STILL HAD TO KEEP MY MOVE A SECRET.
When people came over to see the baby, I explained away the boxes by saying that we were moving to the suburbs after all. (In the Netherlands, but who needs specifics.) When people asked about a return date, I blithely tossed out one 3 months into the future. When my husband packed his suitcase, our cat and our dog and boarded a plane to the Netherlands without me, causing me to have to crash at a friend's place while I waited for our daughter to get old enough for her first round of vaccinations, I STILL DIDN'T TELL MY COWORKERS THAT WE WERE MOVING.
One week before my own departure date…nearly 12 months exactly to my start date in the new job and few days after my paid leave ran out, I finally told my boss we were moving.
"What? When?"
"Um…in a week. It was very sudden…They said he had to start right away."
Even in my final moment of truth, I still had to keep my secret.
When people brag about being able to keep their mouth shut, I nod along. Inside I know the truth. Keeping a secret of any serious magnitude requires the exact opposite – a quick mind, a wide array of half-truths and the ability to say a thousand words without saying the one that is the secret.
Anybody want to tell me a secret?