Last week I went to Brighton for a day. I'd never been to Brighton before and I was immediately entranced by the myriad of narrow pathways that masqueraded as streets. The old brick buildings with openings between just wide enough to allow a horse to pass through had my daydreaming of handsome pirates and escaping to far-off lands….
Ok fine, my daydreams probably had a lot more to do with my attempts to read the entire Outlander series as quickly as possible than anything else. I've got the Kindle for iPhone app and I have been reading a few pages here and a chapter there during every free moment of my time.
Unfortunately, my bookworm tendencies have uncovered two big problems in my life. The first is that I harbor a great resentment against anyone who gets between me and Claire and Jamie. The second is that the books are longer than my iPhone battery life.
I tell you all of this so you'll understand why I jumped at the chance to participate in a giveaway from myCharge.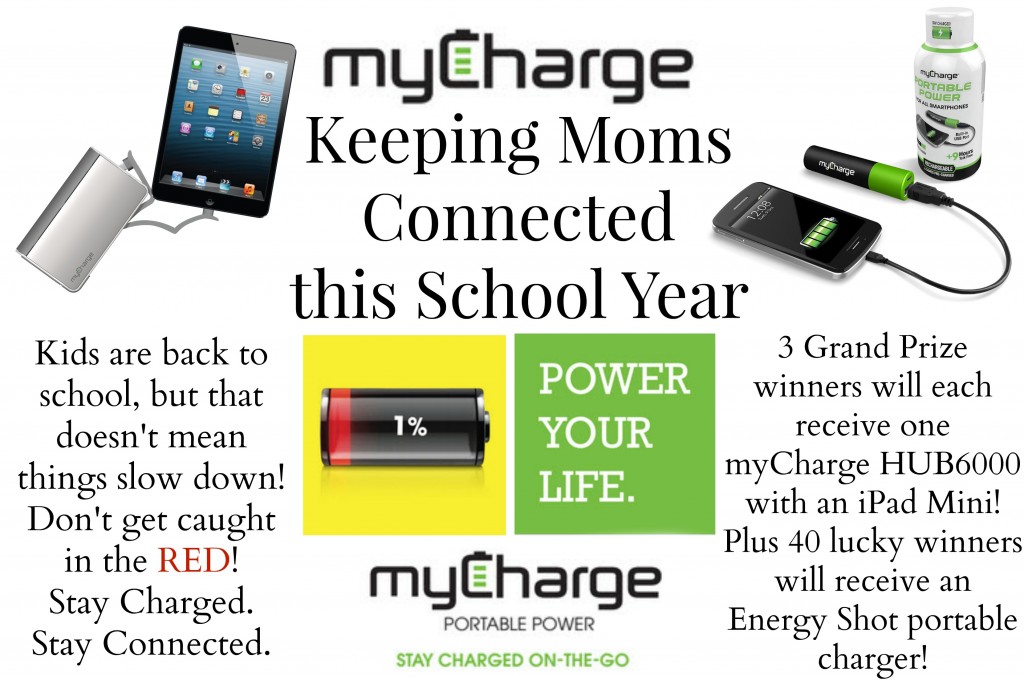 They make those little super-powered doohickies (technical term) that provide a magic burst of power just when you need it – like when you're 15min late for soccer practice or trying to dig up the evite to the birthday party or when Jamie and Claire are on the verge of a mega sex scene and you don't want to miss out.
myCharge knows how important it is for you to stay charged and connected all day – and all school year – long, so they're giving the gift of portable power so you're never left in the red!
To keep you charged and connected myCharge is giving 3 lucky winners each an iPad mini with a myCharge HUB 6000 portable charger! The amazingly compact Hub 6000 features built-in cables and connectors for smartphones, tablets, e-readers and more. Get up to 27 hours of additional talk time for your devices, as well as integrated, quick-charge wall prongs. The Hub series is commonly known as the "Swiss Army Knife of portable power devices."

Additionally, 40 winners will each receive an Energy Shot compact portable charger for their smartphones that delivers an additional boost when you need it most. They come in a variety of styles and can give you up to 10 hours of talk time! (Please note, smart phone not included in giveaway).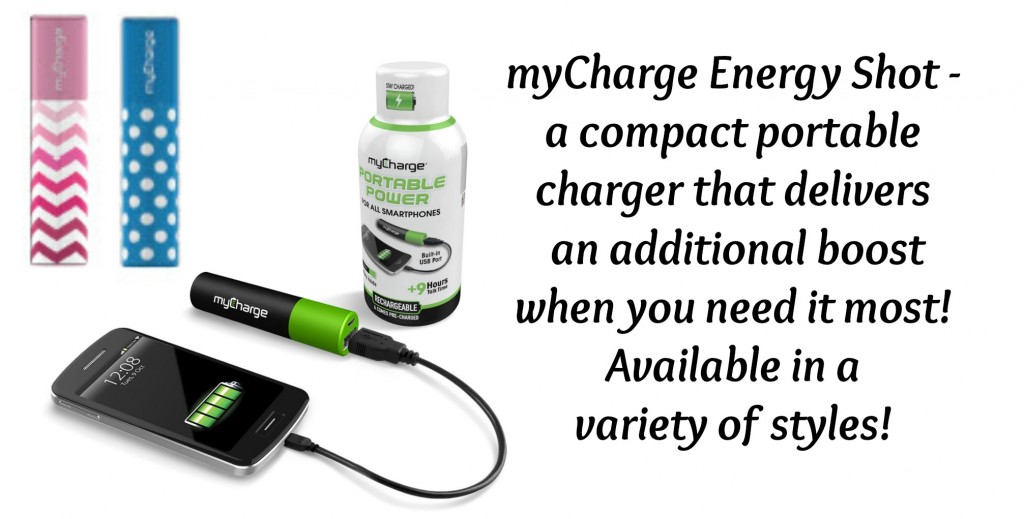 So Moms, stay out of the red this school year! myCharge is here to keep you charged and connected! For more information on products visit the myCharge website or follow them on Facebook. You can find myCharge products available at retailers such as Target and Kohl's.
Fill out the entry form below September 15, 2014 – October 15, 2014 for your chance to be one of 40 winners to receive an Energy Shot Charger (10 winners randomly selected each week) and one of 3 grand prize winners randomly selected on October 15, 2014 to receive one iPad Mini with a myCharge HUB 6000 portable charger. Entrants must be at least 18 years of age or older, must live in the United States and have a valid shipping address. See giveaway form for complete list of rules and details.
This is a sponsored post from myCharge.