Ok, ok, it's just BOOK for now…but I'm already working on the next one.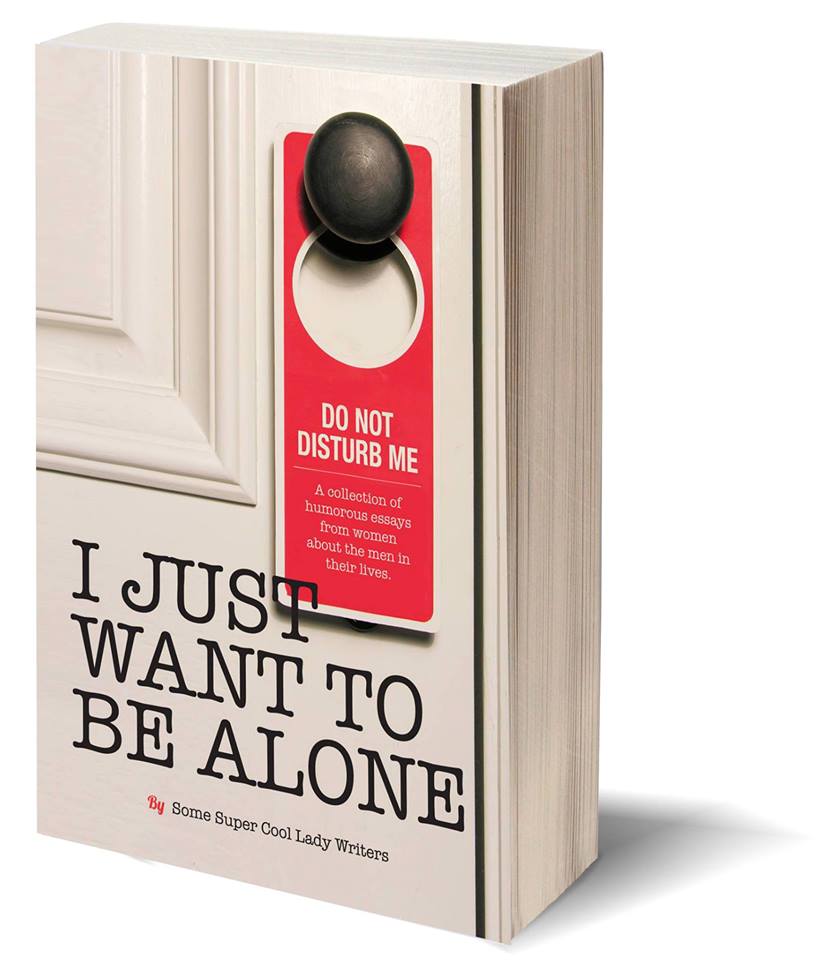 I JUST WANT TO BE ALONE
The second volume in the best-selling I Just Want to Pee Alone series!
Don't get us wrong, we love the men in our lives – we do (most of the time). It's just that sometimes we would like them to go away. Not forever or anything like that. Just for an hour … or a day … or a weekend. We want some time to ourselves to read a good book or take a walk or do anything other than try to make a dent in the never ending mound of dirty clothes that keeps piling up on his side of the bed. We just want to be alone. All alone. Is that too much to ask?
I Just Want to Be Alone is a collection of humorous essays from 37 of the most Super Cool Lady Writers you'll find on the web. Including: People I Want to Punch in the Throat, Moms Who Drink and Swear, Baby Sideburns, A.K. Turner, My Husband Ate All My Ice Cream, and Bad Parenting Moments….AND ME!
Read hilarious essays like:
Open Letter To My Son (Or: Your Mother's Top 10 List of Ways Not to Be a Douchebag Husband)
Exploding With Love, Literally
Romance is Overrated
My Obnoxiously Skinny Husband (THIS ONE IS MINE!)
Dear Magnolia, Should I Marry This Man?
Buy your copy of I Just Want to Be Alone now:
Amazon.com

Amazon.co.uk

iTunes
Google Play
Nook
Barnes & Noble paperback