Nomad Papa has two rules for my blogging. #1: Don't identify him. #2: Don't talk about his family. So I'll be clear right now that I am not going to identify exactly who is Nomad Papa….but trust me, it's better this way. I get to replace any actual photos with much funnier pics of who he and my mom think he is.
Who is Nomad Papa – according to Nomad Papa
November 2006. Under the darkened lights of the theatre, Nomad Papa and I cuddle up and watch the latest James Bond film…the first one to feature Daniel Craig. While I'm lost in the storyline and fantasies about what James Bond could do to me, Nomad Papa is apparently having some fantasies of his own. Just as Daniel Craig steps out of the surf in his tight trunks, my future husband leans over and says, "Wow, he looks just like me." The fact that I don't fall out of my chair and die laughing is a testament to my love for him.
Nomad Papa is convinced that he looks just like Daniel Craig. His rationalization is that Daniel Craig has no body fat…he has no body fat…they both have short blond hair, ergo they are identical. Arguments that Daniel Craig has 50lbs of muscle that my husband most definitely does NOT have are irrelevant at best.
Who is Nomad Papa – according to my mom
Before I tell you who my mom thinks Nomad Papa is, let me remind you of the setting for their first meeting: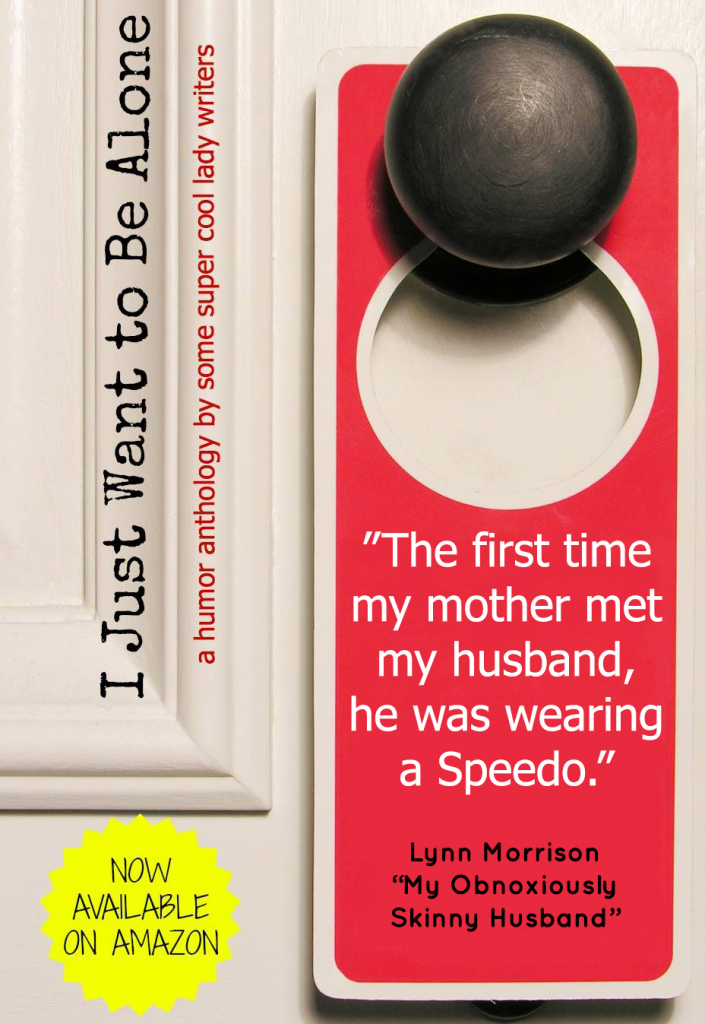 Yes, that is true. He was strutting his skinny butt around the pool deck in a speedo. While he was thinking "Bond, James Bond"…she was thinking of this: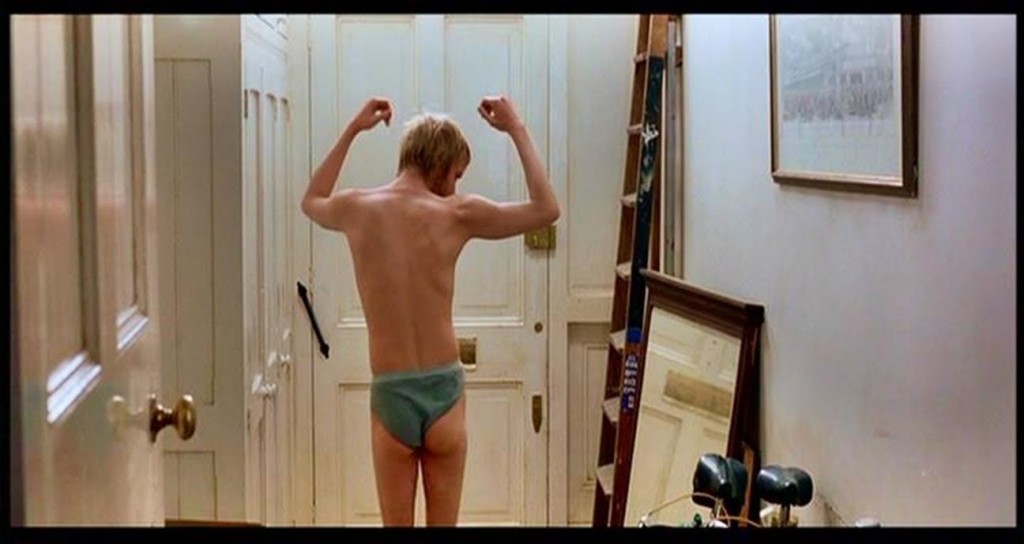 Does anybody recognise that backside? Ten points to anyone who said "NOTTING HILL". My mom and sister both say that Nomad Papa reminds them of Hugh Grant's incredibly strange roommate in Notting Hill.
I didn't see it until the day I caught Nomad Papa checking out his ass in the bedroom full-length mirror.
Yep, that looks about right. (Now I can't get it out of my head.)
Who is Nomad Papa – according to me
Nomad Papa is so many things…a mega brainiac engineer who can't seem to find the search bar on Netflix. He is the life of the party and the one who is too busy to make any friends. He is a hand's on father and the last one picked when the girls have a mini-crisis. He's the one who throws dirty socks on my bedside table and sticks icy hands down the back of my underwear in the middle of the night. But he's also my best friend, the one who is there with a shoulder to prop me up when I need it or to give me a shove when I'm nervous about a next step.
There is so much I could tell you about Nomad Papa…enough content for 101 blog posts and one brand-spanking new essay in I Just Want to Be Alone. Nomad Papa loved my essay even though it puts him in a bad light and he had no idea who Betty Crocker, the Kardashians or Charlie Sheen are. Now THAT is love!
Stop waiting around – you can buy your copy now on Amazon, iTunes and Google Play.